2019 Scottish Medical Appraiser Survey report
---
In November 2019, a survey was sent to all medical appraisers in Scotland to gain a picture of the appraisers' experience, workload, cross-speciality practices, their experience of appraiser support, and their views on the impact of appraisal.
Coinciding with the end of the RCGP Appraiser Survey which explored similar themes, we created a Scotland-specific survey which was sent out to all medical appraisers working in NHS Scotland.
Unlike other surveys conducted in the past, we left room for free text comments in a number of areas in order for us to gain a better reflection of their views.
The survey ran for 7 weeks and the report is available below.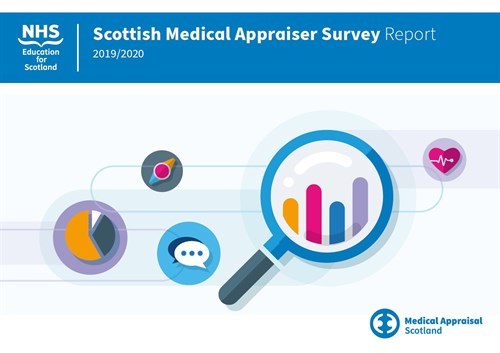 Related Documents
2019 Scottish Medical Appraisers Survey Report (PLAIN TEXT)
Date updated: 26/04/2021
Size: 380807 - KB
Type: docx
2019 Scottish Medical Appraiser Survey Report
GRAPHICAL version (ref NESD1358)
Date updated: 26/04/2021
Size: 1651136 - KB
Type: pdf
This page was last updated on: 11/05/2021