Appraiser training courses in 2020/2021
All appraisal and revalidation activities were suspended from early March 2020 due to the global pandemic. We made a decision early on to cancel all Refresher Appraiser events to focus our attention on the redesign of the New Appraiser courses, not just the delivery format but also the content. When medical appraisal was formally restarted in October 2020, we were in a position to run two New Appraiser sessions via remote delivery using MS Teams.
New Medical Appraiser Training Courses
The new format consisted of two half-days' attendance of remote training with smaller groups of learners (max 8), with completion of seven online modules a mandatory requirement prior to attending.

Module topics are:
The modules and other pre-course materials are available on the Medical Appraisal Scotland website.
We successfully ran two New Appraiser events in this new format in October and November 2020. Some changes were made to both the modules and the format following feedback received from participants and tutors; and we carried out eight further New Appraiser courses in January to March 2021.

Details broken down as below:
Course
Course Capacity
Attendance
Unfilled Slots
Primary Care
Secondary Care
Total
DNAs
NN10 – 13 & 15 October 2020
8
1
7
8
0
0
NN11 – 24 & 26 November 2020
8
2
6
8
0
0
N73A – 19 & 27 January 2021 (mornings)
8
3
4
7
1
1
N73P – 19 & 27 January 2021 (afternoons)
8
2
5
7
1
1
N74A – 2 & 9 February 2021
8
0
8
8
0
0
N74P – 2 & 9 February 2021
8
0
8
0
0
0
N75A – 24 Feb & 3 March 2021
8
2
6
8
0
0
N75P – 24 Feb & 3 March 2021
8
2
6
8
0
0
N76A – 10 & 17 March 2021
8
1
6
7
1
1
N76P – 10 & 17 March 2021
8
0
7
7
1
1
Total
80
14
62
76 (95%)
4
4
Across the 10 New Appraiser training, 74 new appraisers were recommended to their respective health boards to take up the medical appraiser role.

For these training courses we also revised our feedback forms to encourage more comments rather than just scores to help us improve our future delivery. Several changes were made to the programme from the first course in October 2020 to the last one in March 2021 based on user feedback. For example, there were repeated comments on how useful it'd be to have examples of Form 4 as well as more up-to-date simulated appraisal videos as part of the modules. We have since worked with our tutor cohorts and added to our modules and video resources.

Out of 76 participants, 49 provided their feedback (64%). When asked to rate their level of overall satisfaction with the training, 25 replied "Extremely satisfied" (51%) and 23 replied "Very satisfied" (47%) (one participant missed the question).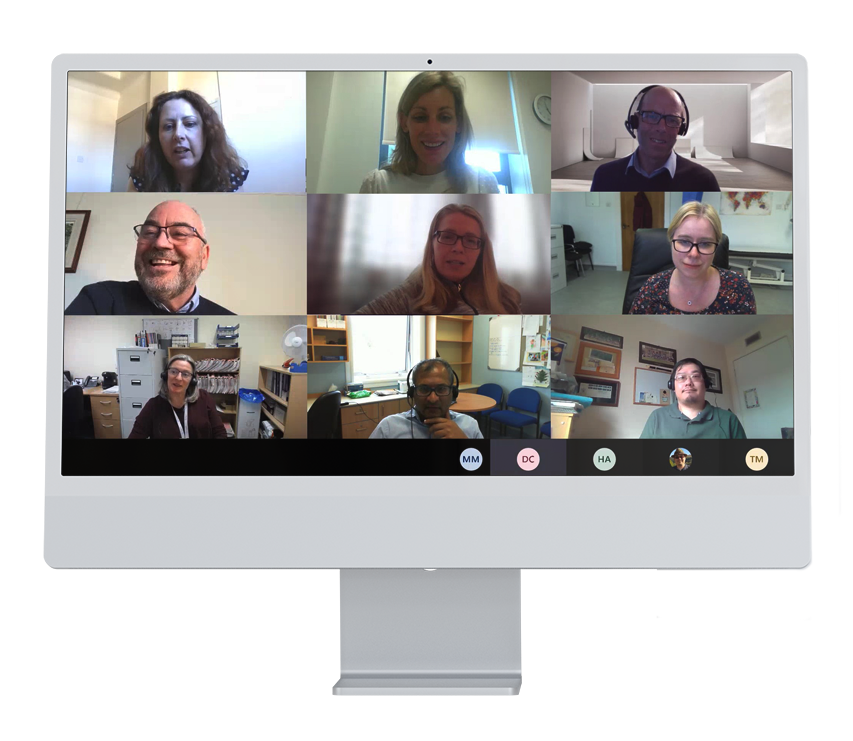 These two half days have been very useful. Preparing with the modules beforehand made a huge difference to the learning and consolidation gained from these half-day sessions, and it was good that pre-course preparation was emphasised. Very helpful and experienced facilitators.
Really good to hear from experienced appraisers. Lots of time for discussion too. Bit more time for the mini appraisals would be good but understand time is finite.
Well organised with clear information sent out. Good mix of material/teaching styles. IT - good overall but some breaking up for some tutors - difficult to sort I know.
Remote training worked well as it allowed me to access training from home which fits well with my current family situation. I miss the opportunity to chat to colleagues at coffee break and have peer discussion about training.
I think half a day at a time is the correct amount. Any longer I think would be very challenging. I think the tutors did well to cover all the ground they did in that time. The tutors were keen to engage with us and I felt that they were genuinely interested in us doing well rather than telling us how they "did" appraisal".
I would have loved a face to face session, but realised that It's not the way for the moment! I think the small group role play sessions were the most useful and it was good to learn, in the comfort of a smaller group size. The conversations probably flowed easier this day too, as we'd a structure to work on.
Refresher Medical Appraiser Training
All Refresher Appraiser events were cancelled for 2020/2021. Just before the pandemic we had reviewed the Refresher courses format and content and was due to pilot changes from April to June 2020.

We have since collated further feedback from Appraisal Leads, Course Tutors as well as results from the 2019 Appraiser Survey and will be reviewing our proposals further for 2021/2022 (tentatively we are aiming to launch the new Refresher events in February 2022).
Distribution of trained Appraisers across Health Boards
Across the 10 New Appraiser training, 74 new appraisers recommended to their respective health boards to take up the role of medical appraisers.

Breakdown as per below table:
Health Board
New Appraisers
Primary Care
Secondary Care
Argyll & Bute
-
-
Ayrshire & Arran
1
2
Borders
-
2
Dumfries & Galloway
-
-
Fife
3
1
Forth Valley
1
1
Greater Glasgow & Clyde
-
26
National Waiting Times Centre (Golden Jubilee Hospital)
-
-
Grampian
4
3
Highland
-
4
Lanarkshire
-
6
Lothian
-
14
NSS
-
-
Orkney
1
-
Shetland
1
-
Tayside
2
3
The State Hospital
-
-
Western Isles
1
-
Total
14
62
This is based on 6 months of training courses. It is worth noting that in the year before during the full 2019/2020 cycle where we ran 11 face-to-face courses, we successfully trained and recommended 19 new appraisers in primary care and 109 in secondary care.
Becoming an Appraiser
The need for medical appraisal – a safe and protected environment for colleagues to discuss and reflect on their work and wellbeing – will play a vital role to support the workforce recovery post pandemic.

If you are interested in becoming an appraiser, you can find further details via the Medical Appraisal Scotland website:

http://www.appraisal.nes.scot.nhs.uk/

Training course details available under the "Be an Appraiser" link in the menu.

Please discuss further with your local Appraisal Lead as the first port of call. Appraisal management processes (and vacancies) vary across the health boards in Scotland and it is important that you understand the requirements of your health board, and that they can guide and support you in the appraiser role.